Carlisle is offering up this impressive muscle car.
---
Finding a clean example of a 1970 Chevy Chevelle SS LS6 454 these days is like finding a unicorn hidden among the horses. There are many variants of the Chevelle that were made during this time, but the 454 cubic inch LS6-powered ones were highly coveted beasts, that have the meat to keep up with the muscle car madness on the roads today. Example in this kind of condition are becoming harder to find by the day, and as soon as one becomes available for sale, they're usually gone by the next day.
Powering this potent muscle car is the highly coveted LS6 450-horsepower 454-cubic-inch big-block V8 engine fed by a 4-barrel carburetor. Backing the powerful engine is a manual transmission, making it a fun driver's car for someone who has never grown tired of snatching gears.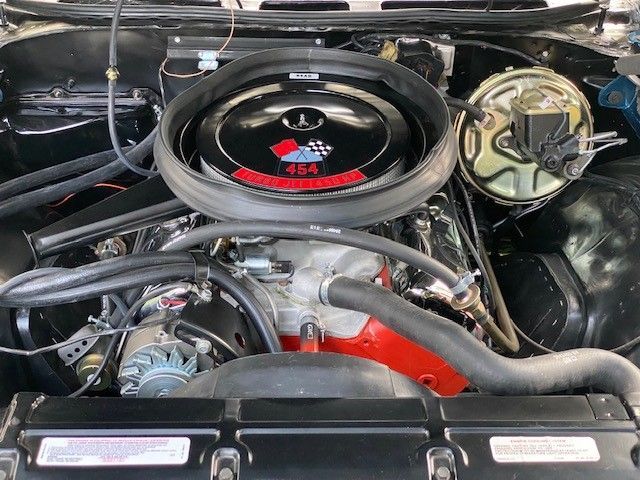 The '70 Chevy Chevelle 454 is one of the first cars that come to mind when thinking of the muscle car era and is more desirable than ever. This big-bodied street machine kicked off a new decade, but it would also be one of the last produced before new emissions regulations put in place that would slowly kill off muscle cars altogether in favor of fuel efficiency.
The Fall Carlisle Auction takes place at the Carlisle Expo Center in Carlisle, Pennsylvania September 30-October 1 in conjunction with Fall Carlisle presented by eBay Motors. The auction starts at 12:00 p.m. daily and spotlights decades of past, present and future classics. There's even an all ALL-TRUCK Hour planned for the afternoon of September 30 at 4 p.m. Start a collection or add to an existing one at an affordable price point. Register to bid and secure your bidder's badge OR consign to sell today by calling 717-960-6400. You will find results with the trusted expert team at Carlisle Auctions. Online and phone bidding now available – don't miss out! Carlisle Auctions is COVID-19 compliant.